Dec 03, 2023
Dr. Kenneth Kwong Yau has been practicing pediatrics for the last 25 years. He graduated from University of Hong Kong in 1982 and has practiced in Hong Kong, Texas and California. He opened his own practice in 2004. Dr. Yau takes care of children from birth to about 21 years of age. Dr. Yau is married and has two children. His hobbies include tennis and reading.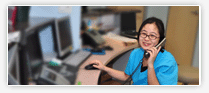 If you are delivering at O'Connor Hospital, Good Samaritan, or Regional Medical Center, Dr. Yau can visit the baby after they are born. If you are delivering at any other hospitals, you can ask the pediatrician on staff to look at your baby. Be sure to call and schedule an appointment soon after discharge.
First time visit:
For a first time visit bring any discharge papers from the hospital. Please bring your insurance card, any copayments (cash or check only) and up to date vaccination records. Transferring medical records from previous doctors is only needed if the patient has a history of illnesses.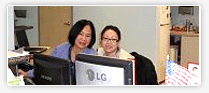 Our regular office hours are:
| | |
| --- | --- |
| Sunday | CLOSED |
| Monday | 8:30am - 5:30pm |
| Tuesday | 8:30am - 12:30pm |
| Wednesday | 8:30am - 5:30pm |
| Thursday | 8:30am - 5:30pm |
| Friday | 8:30am - 5:30pm |
| Saturday | 8:30am - 12:30pm |

English
Chinese
Vietnamese
Tagalog
Spanish